How Much Does Concrete Cost In Los Angeles?
Are you considering pouring a concrete driveway or patio into your backyard? If so, one of your main concerns is likely how much it will cost.
The price of concrete varies depending on factors like size, thickness, and type of finish. In this blog post, we'll give you a rough idea of how much concrete typically costs in Los Angeles.
Keep in mind that prices can vary greatly based on the contractor you choose and the specific project requirements.
So, if you're thinking about hiring a professional to do the job for you, be sure to get multiple quotes before making a decision. Ready to start comparing prices? Let's go!
Per Square Foot Plain Concrete Slab Cost In Los Angeles
The cost of a plain concrete slab in Los Angeles is typically between $5 and $8 per square foot. This range depends on many factors, including the thickness of the slab, the size of the area to be covered, and any special treatments or finishes that are desired.
For example, a thicker slab will cost more than a thin one, and a large area will require more concrete than a small one. Additionally, special treatments or finishes such as color stains or stamped concrete can add to the overall cost.
However, plain concrete slabs are generally very affordable and provide a great foundation for many different types of construction projects.
Pre Mixed Concrete Bags Price In Los Angeles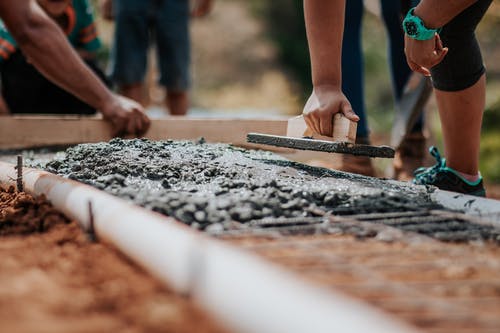 The cost of pre-mixed concrete bags in Los Angeles can vary depending on the type of concrete mix you need. For example, a basic concrete mix might cost around $2.50 per bag while a more complex concrete mix could cost upwards of $5 per bag.
However, it's important to note that the price of concrete is subject to change based on market conditions. For instance, if there's high demand for concrete in Los Angeles, the price of concrete could increase. In general, it's best to call around different suppliers to get the most accurate pricing information.
When comparing prices, be sure to ask about delivery charges as well as any minimum order requirements.
Once you've found a supplier that offers a competitive price, you can place your order and have the concrete delivered to your job site. Pre-mixed concrete bags are a convenient way to get the concrete you need without having to mix it yourself.
Thanks to advances in technology, concrete mixes can be customized to meet your specific needs. Whether you're looking for a high-strength concrete mix or a mix that's specifically designed for paving applications, you should be able to find a pre-mixed concrete bag that meets your requirements.
Concrete Delivery Companies Charge For A Cubic Yard
The average cost of a cubic yard of concrete is around $90. However, concrete prices can vary widely depending on the concrete company you use and the type of concrete you need. For example, swimming pool decking will typically cost more than driveway paving.
Some companies also charge extra on concrete delivery costs, so be sure to ask about that before you place your order.
In general, it's best to get quotes from multiple companies before you make a decision. That way, you can be sure you're getting the best concrete costs for your project.
Cost Of Stamped Concrete Patio In Los Angeles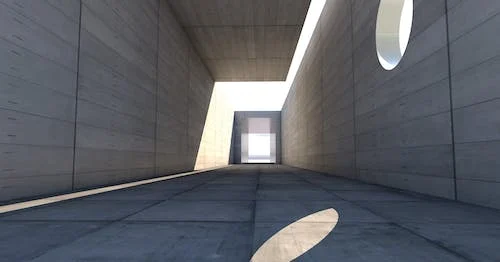 The cost of a stamped concrete patio in Los Angeles can vary depending on several factors. The first is the size of the patio. A small patio will obviously cost less than a large patio. The second factor is the complexity of the design.
A basic design will be less expensive than a complex design. The third factor is the type of concrete used.
Some types of Los Angeles concrete are more expensive than others. Finally, the fourth factor is the experience of the contractor. A local contractor who has done many stamped concrete patios will charge more than a local contractor who has only done a few.
The best way to get an accurate estimate of the cost of your stamped concrete patio is to get quotes from local contractors.
Cost Of A Truck Full Of Concrete
For a small driveway, the cost of a truckload of concrete is about $60 to $70 per cubic yard. The average cost of concrete for a medium-sized driveway is about $3,000, and a large driveway will cost upwards of $6,000.
It is important to note that these prices do not include the cost of labor. In order to pour concrete properly, it is necessary to have the right tools and equipment. The cost of renting a concrete mixer is about $50 per day.
For those who do not have the equipment or the time to pour their own concrete, the cost of hiring a professional is about $75 per hour.
The average driveway takes about eight hours to pour, so the total cost of hiring a professional is about $600.
When all is said and done, the cost of pouring a truckload of concrete ranges from $660 to $2,100 depending on the size of the driveway and whether or not you hire a professional.
How Can I Find Local Concrete Contractors For A Concrete Project In Los Angeles?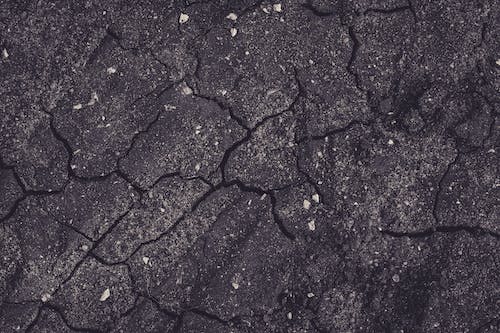 There are a few ways to find a qualified concrete contractor in the Los Angeles area for your existing concrete slab or concrete installation project. One way is to ask family, friends, and neighbors if they can recommend anyone.
Another way is to contact the Better Business Bureau or Chamber of Commerce in Los Angeles to get a list of local contractors. Once you have a few names, you can then check out each contractor's website, read online reviews, and contact them for more information or to schedule an estimate.
Be sure to ask about their experience, qualifications, and pricing before making your final decision.
Factors That Affect The Concrete Price In Los Angeles
There are a variety of different factors that affect the concrete price in Los Angeles. The first factor is the size of the job. If you need a large amount of concrete, the price will be higher than if you only need a small amount.
The second is the type of concrete you need. There are different types of concrete, and each type has a different price.
The third is the location of the job. If the job is in a remote location, the price will be higher than if it is in a more accessible location.
Finally, the time of year can also affect the price. Concrete is usually more expensive in the summer because demand is higher. These are just a few of the factors that can affect the concrete price in Los Angeles.
Do Los Angeles Concrete Companies Also Finance?
Los Angeles concrete companies can help finance concrete jobs in several ways. Some companies offer financing directly through their website or through a third-party lender.
Other companies may offer lines of credit that you can use to finance your concrete project. You may also be able to use a home equity loan or line of credit to finance your concrete job.