Energy audits laws for commercial building
Do you have questions about energy audit laws regarding commercial buildings? Do you want to learn more about what is required and how energy savings can help your business save money in the short and long term? This post will answer all of those questions and provide an overview of why performing energy audits on your commercial building can be invaluable for identifying where improvements can be made. With so many states, cities, and municipalities creating laws around conducting efficient practices within their respective areas, staying informed on the latest regulations is important for your business's financial well-being. So grab a cup of coffee (or tea!), and let's dive into this subject together!
What Is An Energy Audit Law?
An energy audit law is an important initiative to help reduce energy consumption and protect the environment. It requires businesses, buildings, or public entities to hire energy auditors who measure a property's energy use and observe what could be done to improve its efficiency. These audits focus on lighting, air quality systems, windows, insulation, and HVAC systems to identify what might be drawing too much power.
Observations highlighting wasteful habits are also included in these audits as recommendations for improvements like weatherproofing or updating outdated appliances. This is in order to develop an actionable plan of improvement designed by the auditor that will ultimately benefit the customer drastically in terms of lower operating costs.
What Are Commercial Building Energy Audit Laws?
Commercial buildings are subject to a variety of energy audit laws and regulations. From the federal to the state and local levels, various rules and regulations govern how buildings consume electricity or other energy sources. A commercial building energy audit is necessary for many businesses to comply with these laws.
Energy audits evaluate the building's performance by measuring electric, thermal, lighting, and mechanical systems and verifying that the equipment runs efficiently. By assessing the use of energy in the building compared to industry standards, a plan can be put in place to reduce costs from waste and maximize efficiency. An energy audit outlines the specific methods and technologies necessary for an organization to meet its obligations under commercial building energy audit laws.
What Is The Content Of Energy Audit Laws?
Energy audit laws require commercial and government buildings to periodically undergo energy audits in order to determine how and where the energy is being used and identify areas of improvement. This allows them to evaluate the financial benefits of increasing energy efficiency through a detailed analysis of consumption patterns and potential retrofits or upgrades.
Energy audit laws typically include provisions for mandatory compliance, staff qualifications, inspection frequencies, and follow-up procedure requirements that must be met in order for the audit results to be approved. By mandating compliance with these standards, they encourage companies to make conscious efforts to become more aware of their energy usage and bring about cost-effective changes that will ultimately reduce their carbon footprint.
How To Run Energy Audits?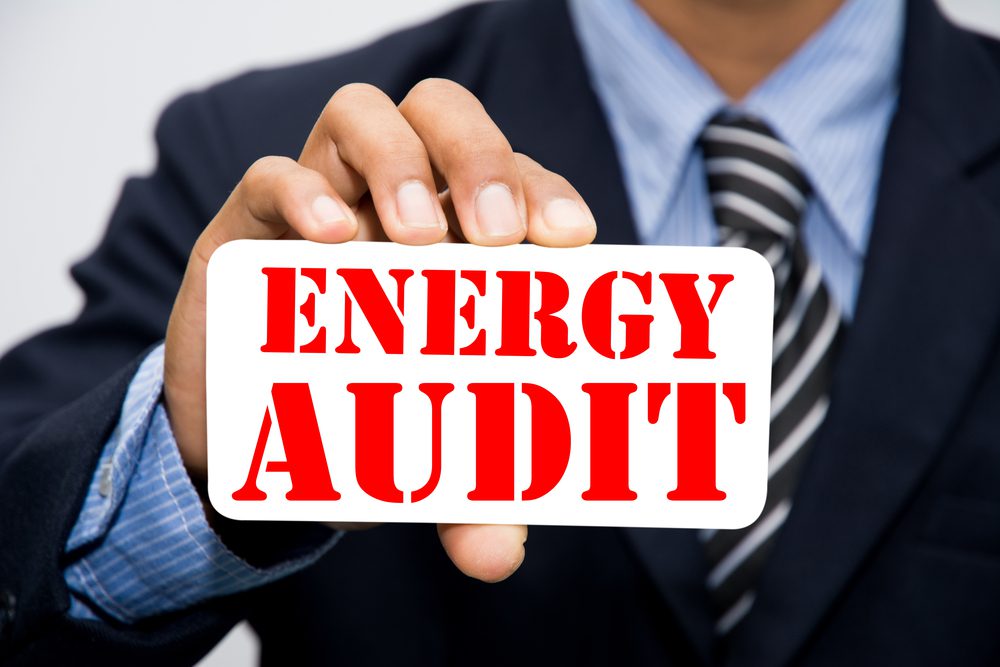 Conducting energy audits is a straightforward way to help identify potential energy savings and efficiency improvements. Taking the time to conduct an energy survey within your own home or business can provide valuable insight into where energy is being used, as well as potential areas of improvement. The energy audit process involves identifying key energy-consuming components, collecting energy-usage data over a period of time, assessing any energy conservation opportunities, and considering energy efficiency measures to implement.
An auditor may recommend energy-saving solutions, including installing weatherstripping around windows or doors, upgrading insulation in the attic or walls, and switching lights to LEDs or motion sensors. Doing so can save energy and result in lower utility costs down the line.
What Is The Requirement For Energy audits?
An energy audit is an essential requirement for building owners looking to measure the energy efficiency of their buildings and implement better energy-saving measures. The process typically involves analyzing building data such as utility consumption, building space characteristics, operating equipment, and occupancy profiles. This information is then used to identify cost-saving opportunities within the building's operation.
The results from the audit can also be reported using the Energy Star portfolio manager, which allows building owners to track and compare their building's efficiency with similar buildings. By implementing suggested cost-saving building energy efficiency measures from a proper energy audit, building owners can save money on utility bills and help reduce environmental impacts due to reduced emissions.
Are energy audits mandatory?
Energy audits offer a great opportunity to save money and resources. They can help identify areas where energy is being wasted or consumed inefficiently, which can dramatically reduce energy bills over time. However, the decision of whether or not they become mandatory is ultimately up to individual states. It's encouraging that some states have made energy audits more accessible and easier for businesses and homeowners to obtain the information needed to make an informed decision about their energy use.
Generally speaking, working with certified auditors knowledgeable about local codes, laws, and regulations should be a priority if you're looking into an energy audit. Regardless of whether or not they become mandatory, assessing your energy consumption is still recommended to save money and conserve resources.
Benefits Of Energy Audits Laws
1.
Improved Awareness Of Energy Consumption:
The information collected during an energy audit will provide valuable insight into current energy consumption patterns and help identify areas for improvement. This added awareness can lead to better decisions regarding energy use, ultimately saving money on utility bills while reducing energy waste.
2.
Increased Building Efficiency:
An energy audit provides the opportunity to identify and address areas of inefficiency. This can be as simple as replacing outdated, inefficient technology or more complex retrofits. In either case, the overall result is increased energy efficiency with a corresponding reduction in utility bills.
3.
Reduced Environmental Impact:
When businesses are made aware of the environmental impact of their energy consumption patterns, they are more likely to take steps to reduce their carbon footprint. This can include switching to renewable energy sources, such as solar panel installations or wind turbines, and implementing energy conservation measures.
4.
Increased Comfort Levels:
Energy audits can also identify areas that lead to uncomfortable temperatures within a building or home. By addressing these issues directly, businesses and homeowners can enjoy more comfortable living conditions without a huge increase in energy costs.
5.
Improved Safety:
An energy audit can also identify potential hazards related to the operation of heating and cooling systems and electrical systems. Businesses and homeowners can enjoy safer working and living environments by addressing these issues directly.
Ultimately, an energy audit can provide businesses and homeowners with invaluable insight into their energy consumption patterns – helping them to save money, reduce their environmental impact and ensure the safety of those who work or live in their buildings. By mandating energy audits, governments are providing businesses and homeowners a valuable opportunity to reduce their overall energy costs while also increasing building efficiency.
Things To Consider When Conducting Energy Audits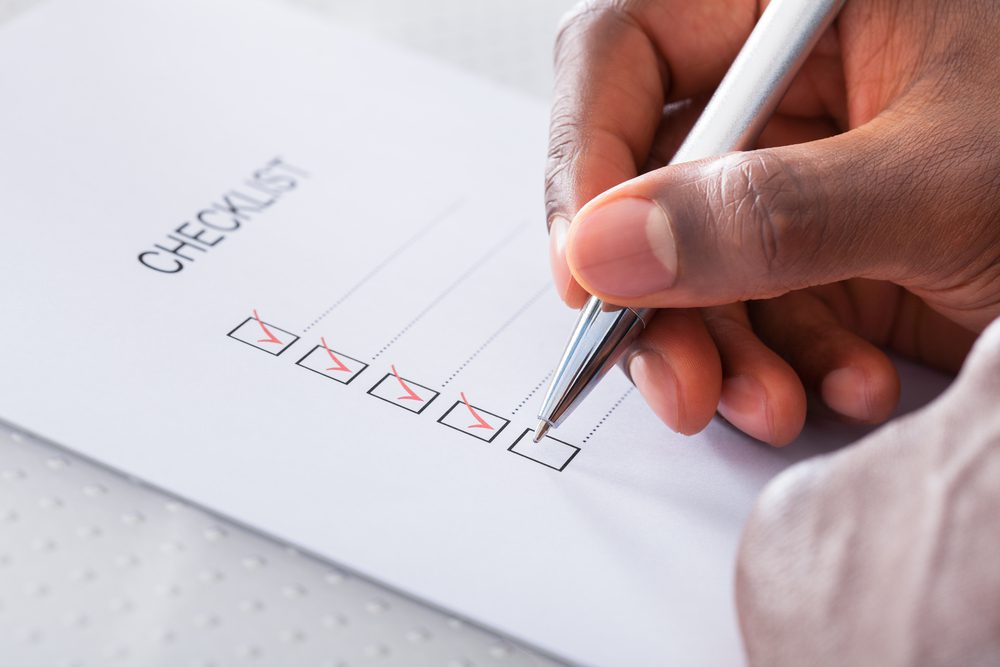 Have a look:
1.
Understand the building's current energy use:
Conducting an energy audit begins with understanding how much energy is currently being used in the building and where it's being used. An auditor may review utility bills from the past year or two and any existing building automation systems.
2.
Analyze the condition of the building:
An energy audit will also include an analysis of the building's condition. This includes looking at areas such as insulation levels, HVAC systems, lighting fixtures, and other equipment.
3.
Evaluate the energy efficiency of current equipment:
An auditor will look at how efficiently the existing systems and equipment are operating in order to determine whether any energy savings can be achieved by upgrading to more efficient models.
4.
Identify opportunities for improvement:
An energy audit should also identify potential areas of improvement that can lead to energy savings, such as installing better insulation or replacing outdated lighting fixtures with more efficient ones.
5.
Make recommendations for improvements:
Once the audit is complete, the auditor should provide recommendations for energy efficiency improvements. These may include simple changes such as switching to more efficient light bulbs and appliances or larger-scale projects such as replacing older HVAC systems with newer high-efficiency models.
6.
Estimate any potential savings:
An energy audit should also estimate any potential savings that may be achieved by implementing the recommendations. This can help building owners prioritize which improvements should be made first and determine whether they are worth making in terms of cost and potential savings.
7.
Develop an action plan:
Finally, an energy audit should include a detailed action plan for implementing the recommended improvements. This will include information on the timeline and budget and who will be responsible for each process step. This action plan should be updated regularly to ensure that any recommended improvements are implemented in a timely manner.
Following these steps, an energy audit can help building owners identify opportunities for reducing energy consumption and saving money on utility bills. With the right information, building owners can make informed decisions about energy efficiency upgrades and better understand what kind of savings they can expect to see in the long run.
Conclusion
By conducting regular energy audits, commercial building owners can comply with the law and save money and create a more sustainable and eco-friendly business. Contact our team of experts to learn more about how we can help you improve the energy efficiency of your commercial buildings.