Introduction:
The battle against climate change is at the forefront of global discussions, as the world grapples with the urgent need to reduce greenhouse gas emissions and transition to a sustainable future. During this global challenge, cities are stepping up to the plate, taking bold and innovative measures to combat emissions and create greener, more environmentally conscious urban landscapes. New York City, a global leader in sustainability initiatives, has taken a momentous stride towards a sustainable future with the introduction of Local Law 97 (LL97), a groundbreaking legislation aimed at reducing greenhouse gas emissions from buildings. 
In this article, we delve into the exciting world of sustainability and explore how VertPro® Upgrades, a powerful Software-as-a-Service (SaaS) platform, is revolutionizing the bid process for building owners, empowering them to make significant contributions to reducing emissions and comply with the stringent LL97 regulations. LL97 represents a defining moment in New York City's commitment to sustainability, setting ambitious emission reduction targets and prompting building owners to adopt innovative approaches to energy efficiency and emissions reductions.
Understanding LL97 and its Implications:
Local Law 97 (LL97) stands tall as New York City's ambitious plan to create a greener and more sustainable future. This groundbreaking legislation sets emission reduction targets for buildings, acknowledging their significant carbon footprint and the urgent need to address climate change at the local level. With LL97, New York City aims to reduce greenhouse gas emissions from buildings by 40% by 2030 and 80% by 2050, setting a strong precedent for other cities around the world.  
The implications of LL97 are far-reaching and underscore the crucial role that buildings play in combating climate change. Buildings are responsible for approximately 70% of New York City's greenhouse gas emissions, making them a primary target for emissions reductions. By imposing emission limits based on building type and establishing penalties for non-compliance, LL97 compels building owners and property managers to take proactive measures to improve the energy efficiency of their properties.  
For building owners and property managers, LL97 represents both a challenge and an opportunity. It necessitates a paradigm shift in the way buildings are designed, operated, and maintained. Compliance with LL97 requires a strategic approach to energy upgrades, retrofits, and operational improvements that reduce energy consumption and greenhouse gas emissions. While achieving LL97 compliance may pose initial challenges, it presents a unique opportunity for building owners to enhance the value and sustainability of their properties, reduce operating costs, and contribute to a more resilient and environmentally friendly city.  
Building owners and property managers must navigate a complex landscape of compliance requirements under LL97. They are required to assess their building's energy performance, track energy consumption, and report emissions data regularly. Failure to comply with LL97 can result in significant financial penalties, making it essential for building owners to prioritize emissions reductions and take proactive steps to meet the mandated targets.  
In addition to compliance, LL97 also encourages a broader mindset shift towards sustainability and resilience. By investing in energy-efficient technologies, renewable energy sources, and resilient building design, building owners can future-proof their properties against the impacts of climate change, enhance tenant comfort, and improve overall building performance.
The Vert Energy Group: Pioneers in Sustainable Solutions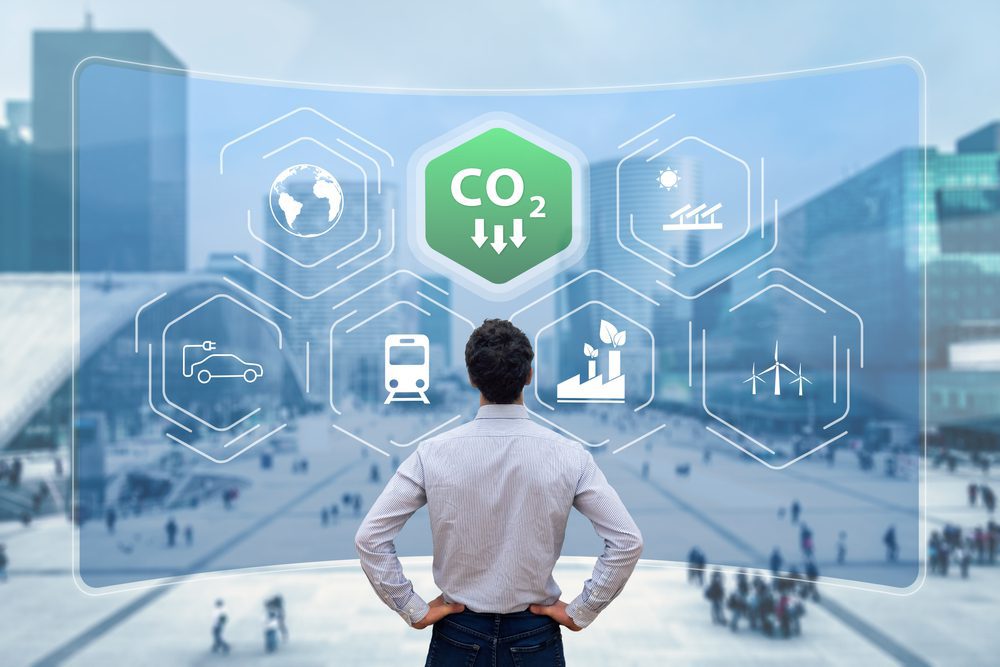 At the heart of VertPro® Upgrades is the Vert Energy Group, a leading provider of sustainable energy solutions and the driving force behind the development of this innovative SaaS platform. With a deep commitment to sustainability and a wealth of expertise in the energy industry, the Vert Energy Group has established itself as a trusted partner for building owners and property managers seeking to achieve LL97 compliance and make meaningful contributions to emissions reductions. 
The Vert Energy Group brings decades of experience and a multidisciplinary approach to the table, combining expertise in energy auditing, benchmarking, and retrofitting with a deep understanding of regulatory requirements. By leveraging their extensive knowledge and industry connections, they have developed VertPro® Upgrades as a comprehensive tool that addresses the unique challenges faced by building owners in the pursuit of LL97 compliance.
The Role of VertPro® Upgrades in LL97 Compliance:
Amidst the challenges and complexities of LL97, VertPro® Upgrades emerges as a game-changer, offering a streamlined bid process that empowers building owners and property managers to take charge of their emissions reduction journey. By seamlessly connecting them with qualified contractors specializing in energy upgrades and retrofits, VertPro® Upgrades ensures they have the expertise and tools needed to achieve LL97 compliance while driving meaningful reductions in greenhouse gas emissions.
Simplifying the Bid Process with VertPro® Upgrades:
One of the biggest obstacles faced by building owners in achieving LL97 compliance is the complex and time-consuming bid process. VertPro® Upgrades simplifies this process by offering a user-friendly platform where building owners can post their projects and receive bids from qualified contractors. The platform streamlines the entire bid process, from getting bids to selecting contractors and managing projects, saving building owners time, effort, and resources.
Ensuring Contractor Qualifications and Expertise:
Selecting the right contractors for energy upgrades and retrofits is crucial for achieving LL97 compliance effectively. VertPro® Upgrades addresses this concern by implementing a rigorous screening process for contractors. Each contractor undergoes thorough vetting, considering factors such as licensing, certifications, experience, and track record. Building owners can have confidence in the qualifications and expertise of the contractors they select through the platform.
The User-Friendly RFP Tool:
VertPro® Upgrades boasts an intuitive and user-friendly Request for Proposal (RFP) tool that simplifies the process of posting projects and receiving bids. Building owners can effortlessly fill out the RFP tool, detailing their project requirements and preferences. Clear communication channels between building owners and contractors ensure a seamless bidding process, enhancing collaboration and fostering successful emissions reduction initiatives.
Making Building Upgrades Easy with VertPro® Upgrades: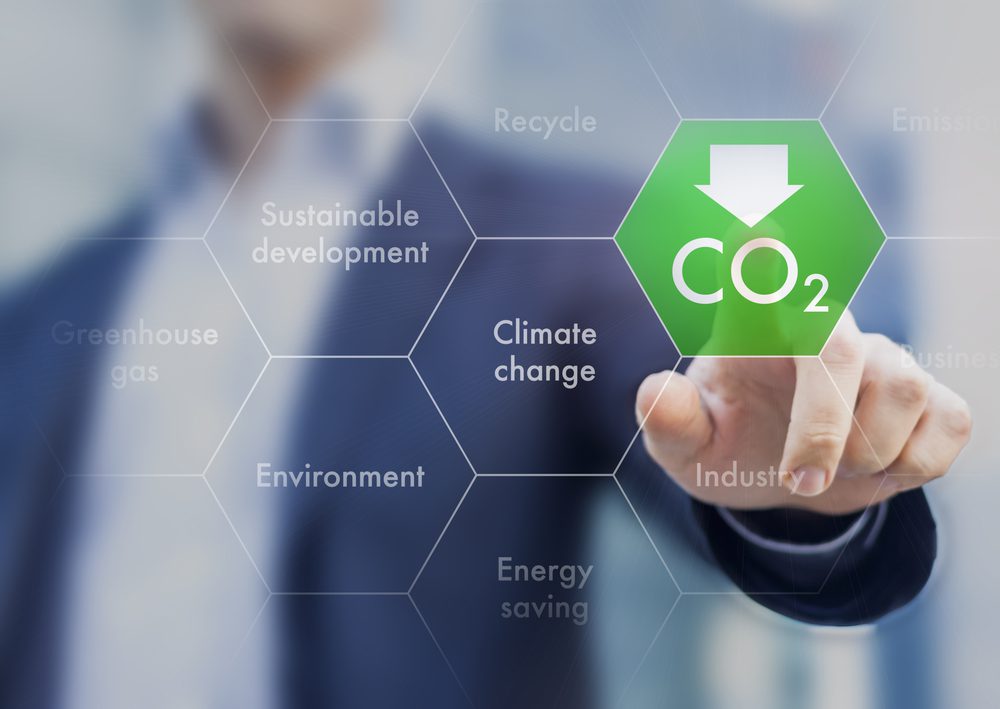 Beyond LL97 compliance, VertPro® Upgrades offers a comprehensive solution for building upgrades and retrofits. The platform not only facilitates bid management but also provides a centralized project management system. Building owners can easily compare bids side-by-side, evaluate contractors' qualifications, and select the best-fit professionals for their projects. With VertPro® Upgrades, building upgrades become streamlined, efficient, and aligned with LL97 compliance guidelines, driving tangible emissions reductions.
Contributing to LL97 Emissions Reductions:
By utilizing VertPro® Upgrades, building owners actively contribute to the monumental task of LL97 emissions reductions. The platform enables them to access a network of qualified contractors who specialize in energy upgrades and retrofits. Implementing these improvements helps buildings operate more efficiently, reducing greenhouse gas emissions and aligning with LL97 targets. Through the seamless bid process and project management capabilities of VertPro® Upgrades, building owners can achieve their emissions reduction goals while ensuring compliance with LL97.  
Conclusion:
Local Law 97 represents a call to action for building owners and property managers in New York City. However, with the support of innovative solutions like VertPro® Upgrades, navigating LL97 compliance requirements becomes more manageable. By simplifying the bid process, connecting building owners with qualified contractors, and facilitating effective project management, VertPro® Upgrades empowers building owners to embrace the opportunities presented by LL97. Through energy upgrades, retrofits, and operational improvements facilitated by VertPro® Upgrades, building owners can achieve substantial emissions reductions, enhance building performance, and contribute to a more sustainable and resilient future for New York City and beyond. 
Discover Vertpro.com, your trusted source for expert Commercial Energy Audit and Benchmark Compliance consultancy. As an award-winning Energy Benchmarking and Audit Consultancy, we simplify energy compliance with innovative SaaS technology-based solutions. From Energy Benchmarking to Energy Audits/RCx Plus and Construction Marketplace, our services cater to Building Owners & Property Managers nationwide, ensuring adherence to over 50 Energy Benchmarking & Energy Efficiency Laws. Unlock cost savings and streamline your energy management efforts with Vertpro.com today.