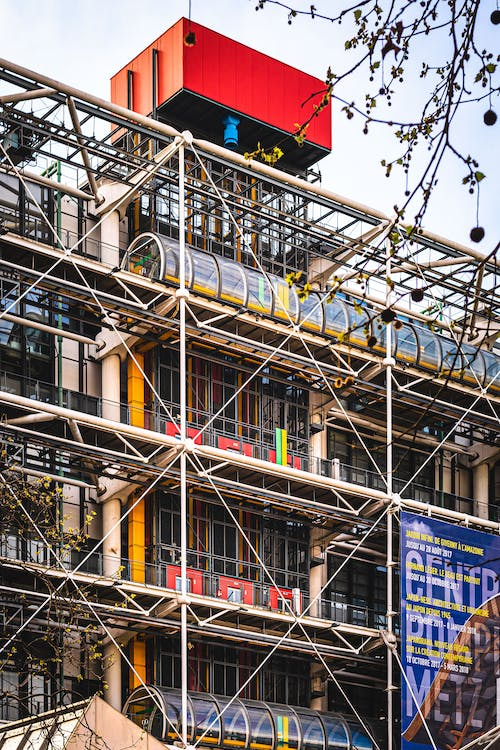 We all know that bidding for a job is a necessary part of the commercial framing process. The construction bidding process is where managers receive construction bids from contractors to do construction work.
However, most framers don't have a defined bidding process for putting together a bid.
This blog post will outline the 5 steps to generating a bid for a commercial framing job. So read on and put yourself in a prime position to win that next framing contract!
1. Determine the size and scope of the project
The first step in generating bids for construction jobs is to determine the size and scope of the project.
You should assess the size of the building and the number of floors that need to be framed. This will give you an idea of the materials that will be required and the amount of time it will take to complete the job.
It is also important to consider any special features the building may have, such as a unique layout or design.
Once you understand the job requirements, you can create a bid that reflects your company's strengths and capabilities. Be sure to include a detailed timeline and price breakdown so that the client knows precisely what they are getting for their money.
2. Gather all necessary information and materials
First, gather all of the necessary information about the job, including the dimensions of the structure, the type of materials to be used, and the time frame for completion.
This includes everything from construction industry experience and past projects. The more information you have, the better your chances of winning bids.
Then, research the cost of materials and labor in your area to submit a competitive bid.
Once you have all the information you need, put together a bid proposal outlining your costs and your timeline for completion.
With a bit of research, you should be able to find everything you need to generate a winning construction bid.
3. Create a preliminary bid proposal
The third step is to create a preliminary bid proposal. This proposal should include an overview of the project delivery method and a detailed construction project description.
The proposal should also include a list of small business owners responsible for the project. This list should include each business owner's name, address, and phone number.
4. Send the bid proposal to the customer
After you've researched and gathered all the necessary information, it's time to submit your bid proposal to the potential customer.
This is an essential step in the process, as it will give them a clear idea of what you're offering and how much it will cost.
Construction projects can be quite complex, so your proposal must be as detailed as possible. Ensure all the relevant information about the project, such as the timeline, materials, labor, and other costs.
If you're bidding on the private sector or government projects, be sure to include a confidentiality agreement in your proposal. This will protect you and the client from any unwanted disclosure of information for their private projects.
After you've sent off your proposal, you'll just have to wait for the client's response.
5. Negotiate and finalize the contract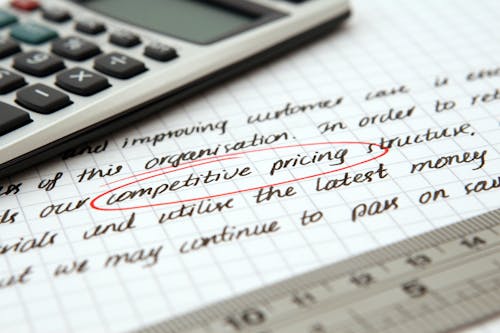 After the bid solicitation phase is complete and you've been hired for a commercial framing job, the next step is to negotiate and finalize the contract with the construction manager. This can be a tricky process as there are many important details to consider.
However, by taking the time to understand your rights and responsibilities, you can ensure that the contract is fair and benefits both parties.
Some key points include the scope of work, project costs, payment terms, and schedule.
Once you've negotiated the contract, be sure to have it reviewed by an attorney before signing.
By taking these steps, you can protect your interests and ensure that the job is completed according to your specifications.
Some common mistakes made when bidding on a commercial framing job
Bidding on a commercial framing job can be tricky- there are a lot of factors to consider, and it can be easy to make mistakes that cost you time and money.
Here are some of the most common mistakes made when bidding on a commercial framing job:
Not getting accurate measurements
This is probably the most common mistake when bidding on a commercial framing job. It is important to get accurate measurements of the space so that you can estimate the number of materials and labor required.
Not considering all the costs
When bidding, it is essential to account for all the costs associated with the project, including labor, materials, and overhead expenses. Failure to do this can result in you losing money on the project.
Bidding too low
While it is crucial to be competitive when bidding on a commercial framing job, bidding too low can cost you more in the long run.
If you bid too low and win the job, you may have to cut corners to make a profit. This can result in subpar work that reflects badly on your business.
Bidding too high
On the other hand, bidding too high can also be problematic. If you bid too high and don't win the job, you've wasted time and effort that could have been spent on another project.
Not being prepared
Finally, it is crucial to be prepared when bidding. Ensure you have all the information you need about the project, including measurements, specifications, and other pertinent details. This will help you create an accurate bid that stands out from the competition.
By avoiding these common mistakes, you will improve your chances of winning a commercial framing job and making a profit on the project.
Finding the right job
When you are ready to generate a bid for a commercial framing job, follow these five simple steps. If you want help, our team at VertPro is here for you! VertPro has the experience and expertise to help your business grow. Contact us today to learn how to get a winning bid!