What Do Commercial Electricians In Los Angeles Do?
Do you have plans for improving or updating the wiring in your office? If so, it might be time to call a commercial electrician in Los Angeles. These professionals are skilled in handling a wide range of wiring needs for businesses and other commercial spaces. From updating an old system to installing entirely new infrastructure, they can help get the job done quickly and efficiently. Keep reading to learn more about what these experts can do for you!
Who Are Commercial Electricians?
Commercial electricians are responsible for the installation and electrical maintenance of electrical systems in commercial buildings. They work with a variety of electrical equipment, including circuit breakers, fuse boxes, and wiring. Commercial electricians also install and repair lighting fixtures, power outlets, and other electrical devices.
In addition to their technical skills, commercial electricians must also be educated enough to read blueprints and follow instructions. They need to have good communication skills to convey technical problems in understandable terms to the employer. The ability to work well under pressure is another integral quality a good Commercial electrician possesses. 
Commercial electricians typically complete an apprenticeship program before becoming licensed. Some also obtain certification from professional organizations, such as the National Electricians Association.
Commercial Electrical Services Offered In Los Angeles
If you need any type of electrical system work done for your business in Los Angeles, you'll be happy to know that there are many qualified commercial electricians who can help. Whatever your electrical needs are ranging from adding an additional outlet to a complete rewiring of your business premises, commercial electricians have the knowledge and experience to get the job done right.
Most experienced commercial electricians will offer a free consultation so that they can assess your specific needs and give you an accurate quote for the electrical work that needs to be done. They will also be able to advise you on the best way to move forward with your project, taking into account any building codes or other regulations that may need to be followed.
In addition, many commercial electricians offer 24-hour emergency services so that you can rest assured that help is always available if you should need it.
Some of the more common Los Angeles commercial services include:
Electrical installation of new lighting systems
Inspection and testing of existing electrical systems
Repair and maintenance of electrical systems
Troubleshooting electrical problems
Design and implementation of energy-saving solutions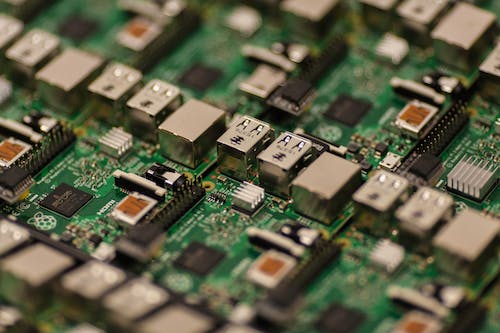 Whatever type of electrical service you need, you can rest assured that there's a qualified commercial electrical company in Los Angeles, Ca who can help.
With their expertise and experience, they will be able to get the job done quickly and efficiently, ensuring that your business can continue to run smoothly.
What Is The Cost Of Los Angeles Commercial Electricians?
When it comes to hiring the service of a Los Angeles commercial electrician, there are a number of factors that will affect the cost of their services. The first is the size of the project. If you are simply looking for someone to install a new light fixture, then the cost will be fairly affordable. However, if you need an electrician to install an electrical panel upgrade or rewire an entire office building, then the cost will be significantly higher.
The second factor is the complexity of the project. If you have a relatively simple commercial electrical service problem, then the electrician will be able to resolve it quickly and without too much difficulty. However, if you have a more complex issue, then it will take longer to resolve and will likely cost more money.
Finally, the location of the project will also affect the cost. If you live in an area where there are a lot of commercial electricians, then the competition will drive down prices. However, if you live in an area where there are fewer electricians, then the prices will be higher. All of these factors should be considered when trying to determine the cost of hiring the services of a commercial electrician in Los Angeles.
Tips To Find Commercial Electric Service In Los Angeles
There are many local electricians in Los Angeles. But how do you know which one to choose? Here are some tips:
Do Your Research
This is probably the most important thing you can do. You need to make sure that the commercial electric service provider you choose has a good reputation. You can check online forums and reviews to get an idea of what others think about the company.
Get Referrals
If you know anyone who has used experienced electricians in Los Angeles, ask for referrals. Ask your friends and family for their recommendations. They might know someone who has used particular electrical contractors and can give you an honest opinion of the electrical service rendered. This way, you can get first-hand information about the quality of service and the company's customer service.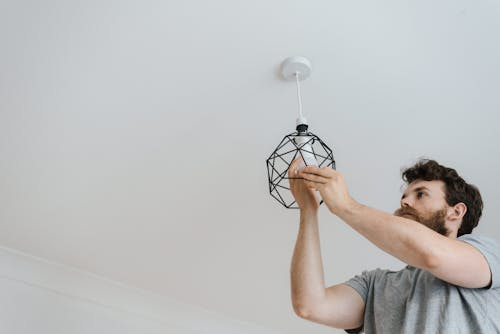 Compare Prices
Once you have narrowed down your choices, it is time to compare prices. There are many websites that allow you to compare prices from different providers. This will help you choose the best deal.
Go With Your Gut
In the end, it is always best to go with your gut feeling. If you feel comfortable with a particular company, then go ahead and use their services. However, ensure your decision is an informed one to get the best services.
These are just some tips to help you find the best commercial electric service provider in Los Angeles. By following these tips, you can be sure that you will get the best possible service for your business.
Conclusion
Commercial electricians in Los Angeles County are responsible for a variety of tasks, from installing new electrical systems to repairing existing ones. They work on everything electrical from small businesses to large corporations, and their services are essential to keeping our economy running smoothly.