What is the Energy Audit Procedure to be Carried out for an Organization?
Are you worried about the rising energy costs in your business or organization, wondering how to assess and optimize the performance of equipment and utilities? If so, you're in luck. An energy audit is an organized approach to examining and evaluating current systems for the purpose of improving their efficiency.
It can help identify inefficient or inefficient areas, leading to cost savings on utility bills and a smaller environmental footprint. In this blog post, we will discuss what an energy audit is, why organizations need to do one and provide step-by-step instructions on how to carry out the procedure quickly and easily. Read on if you consider conducting an energy audit – after all, knowledge is power!
What Are Energy Audits?
An energy audit is important in assessing where energy is being lost in any given property. During an energy audit, a professional assess the overall efficiency of lights, HVAC systems, and insulation. They also look at electrical systems and appliances, analyzing current usage patterns to identify where energy savings can be made. They can then provide advice on efficient solutions that can be implemented in the space to lower bills and reduce environmental impact.
The audit provides property owners with an objective understanding of how they can make their buildings more sustainable while saving money. To maximize results and ensure they get the most benefit from their energy audits, it is wise to hire a qualified auditor who understands the unique needs of each property or area.
What Are The Purposes Of Audit Procedures?
Audit procedures are designed to provide energy auditors with the necessary information to identify energy-efficient solutions and actions. A detailed energy audit can uncover areas within a business or organization that could benefit from increased energy efficiency, such as improved insulation or energy-efficient lighting.
This allows energy auditors to provide an energy assessment and suggest strategies for reducing energy consumption. Finding ways to reduce energy consumption can help businesses and organizations save money on their utility bills, creating a cost-benefit for both them and the environment. By implementing audit procedures and energy-saving strategies, businesses can significantly reduce their impact on their bottom line–and our planet.
Procedure of Energy Audit
An energy audit is an energy consumption assessment that helps improve energy efficiency and reduce energy bills. The procedure starts with collecting energy consumption data, typically from energy bills, but sometimes energy metering devices are used. Based on the data, energy efficiency upgrades are suggested in order to measure energy consumption.
An energy audit can help identify areas where energy is wasted, costly issues that need to be addressed, and environmentally friendly solutions for minimizing energy waste. It can provide recommendations about minor changes and equipment replacement that focus on reducing energy bills and environmental impact.
What is the Energy Audit Procedure to be carried out for an organization?
Carrying out an energy audit for an organization is important for energy conservation and energy saving and is also instrumental in reducing energy costs. A comprehensive energy audit includes a thorough review of an organization's energy consumption, energy-related assets, and systems, along with cost analysis, to assess potential energy savings from energy conservation measures.
As part of the energy audit procedure, a business energy audit should be conducted to help identify short and long-term options to reduce energy consumption and costs by recommending opportunities for streamlining operations. The findings of the business energy audit can further be formalized in an action plan containing long-term objectives and specific energy-saving measures.
Benefits Of Conducting an Energy Audit
Here are the benefits of conducting an energy audit:
Improved Energy Performance
An energy audit can help identify areas of inefficiency, allowing you to make improvements that will reduce your energy usage and associated costs. This could include replacing outdated equipment or implementing more efficient lighting systems. The potential savings from these changes can quickly add up while also helping to improve the overall energy performance of your building.
Optimized Energy Usage
By conducting an energy audit, you can better understand how energy is used in your building and identify areas where usage can be optimized. This could involve changing how energy is consumed or finding ways to increase efficiency through smarter use of technology.
Reduced Costs
One of the most obvious benefits of conducting an energy audit is that it can lead to significant cost savings. An audit will provide detailed information on areas where energy is being wasted, allowing you to make changes that can reduce your energy bills. Additionally, implementing efficiency measures could help qualify you for financial incentives or rebates from utility companies.
Overall, an energy audit can provide key insights into the energy performance of your building and has the potential to lead to significant cost savings. By taking action to reduce energy usage, you can help improve the overall efficiency of your building while also reducing utility bills. Consequently, an energy audit should be a priority for any business looking to maximize energy performance.
What Should Be Included In An Energy Audit Report?
An energy audit is a great way to find energy-saving solutions for your home or business. To ensure accuracy, it is important to identify the best energy audit procedure and energy audit checklist. Many energy providers offer free energy audits, a great way to begin.
An energy audit consists of several steps: inspectors will survey energy usage through electrical outlets and windows, assess insulation levels and roofing materials, inspect the heating and cooling systems, analyze historic energy bills and temperatures, review occupancy hours, and more. Through this comprehensive process, inspectors can pinpoint areas where energy can be saved with simple actions such as installing LED bulbs or making better use of natural light sources. Implementing these changes can help cut energy costs while ensuring an increased comfort level.
Things To Consider When Carrying Out Energy Audit Procedure For A Business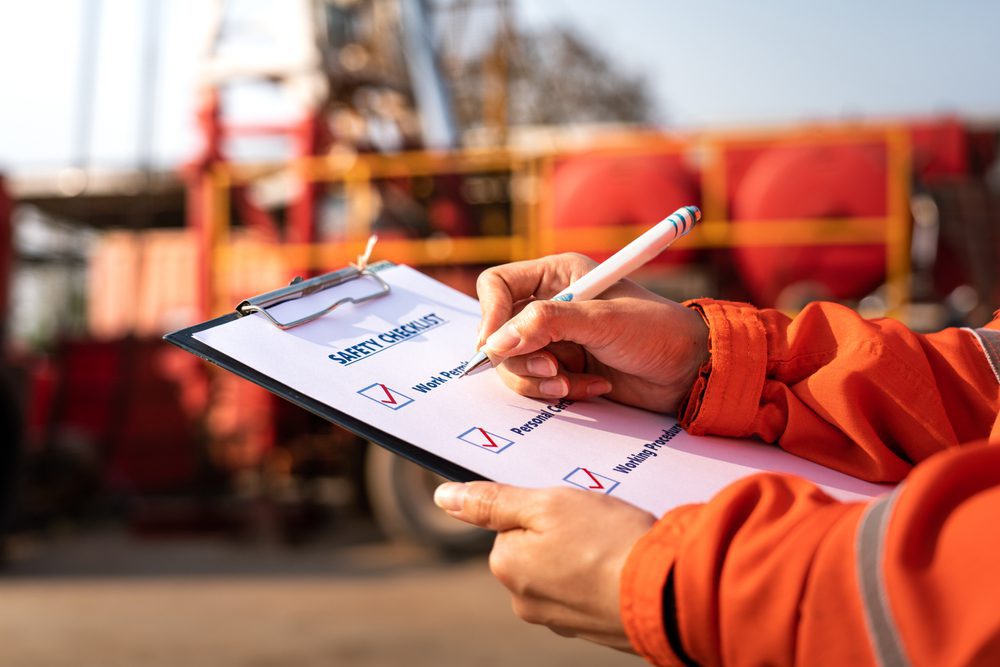 Have a look at the things to consider:
1)
Analyze the energy consumption of each appliance or system:
It is important to analyze the energy consumption of each appliance and system in the business. This can be done by looking at utility bills, installing energy monitors, and calculating usage patterns.
2)
Identify areas that waste energy:
Identifying areas where waste energy is essential. This can be done by looking for equipment that is left on, inefficient lighting, and outdated appliances.
3)
Make an assessment of the needed improvements:
Once you have identified areas of energy wastage, it is important to assess what kind of improvements are necessary. These could include replacing inefficient equipment, installing LED lighting, or carrying out other energy-saving measures.
4)
Analyze the cost-effectiveness of the recommended improvements:
After you have identified the type of energy efficiency improvements needed, it is important to analyze the cost-effectiveness of these changes. You should consider the upfront costs and any long-term savings that could be realized from making the improvements.
5)
Develop an energy efficiency plan:
Once you have identified the type of improvements and analyzed the cost-effectiveness, it is important to develop an energy efficiency plan. This should include a timeline for implementation, budgeting considerations, and measurement methods to track progress.
6)
Monitor performance and make adjustments as needed:
Once the energy efficiency plan has been implemented, it is important to monitor performance and make adjustments as needed. This could include tracking energy consumption or adding additional equipment or systems to improve efficiency.
By following these steps, businesses can ensure that they carry out an effective energy audit procedure and achieve maximum savings. It's important not just to identify areas of inefficiency but also to implement recommended changes and track performance. This will ensure that the energy audit is successful and cost savings are realized. We hope these steps help you carry out an effective energy audit procedure for your business!
Conclusion
Energy auditing is a process of assessing the energy use and efficiency of your business operations. By conducting an energy audit, you can identify opportunities to reduce your organization's energy consumption, costs, and environmental impact. Our team of certified professionals can help you conduct an energy audit and develop a customized plan to improve your energy efficiency. Contact us today to learn more about
our services
or schedule a
free consultation
.