Top 5 Things To Look For When Choosing A Commercial Landscaping Company In Los Angeles
No one wants an ugly, boring yard. If you're looking to hire a professional landscaping company in Los Angeles, it's important to do your research to get the absolute best.
Different companies have their peculiarities and specializations, so it's important to know what to look for when choosing one to make a well-informed decision.
Here are the top 5 things to look for when hiring a commercial landscaping company. Let's get started by knowing more about commercial landscaping companies!
What Is Commercial Landscaping?
Commercial landscaping is the process of designing and maintaining outdoor spaces for businesses, organizations, and other commercial enterprises. This includes small, simple gardens to large, multi-acre parks and green spaces. 
Commercial landscapers work with their clients to create custom designs that meet the specific needs and goals of the business. Commercial landscaping involves planting and growing flowers, trees, and shrubbery as well as constructing walls, patios, walkways, ponds, and other structures. They subsequently maintain the space, ensuring that it remains attractive and functional for both customers and employees.
5 Things To Look For In A Good Landscaping Company In Los Angeles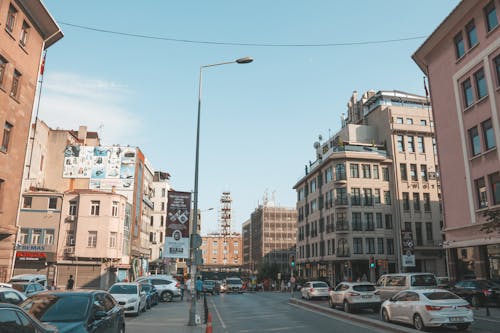 When it comes to choosing a commercial landscaping business in Los Angeles, here is a list of essentials you'll want to keep in mind:
Experience
When it comes to commercial landscaping, it is important you hire a company with experience of at least five years in the business and a track record of success in the Los Angeles area.
With experience comes familiarity with the climate and the types of plants that do well in the area. An experienced commercial landscaping company will also have a good understanding of the city's zoning regulations and other restrictions that may impact your project.
Make sure the company is licensed and insured, and ask for references from satisfied customers.
Reputation
The reputation of a good commercial landscaping company precedes it so, it's vital to hire a company with a good reputation in the Los Angeles area. This can be done by checking with the Better Business Bureau or other online review sites. You should also ask friends, family, and neighbors living in Los Angeles for recommendations.
Portfolio
A good landscape company will have a portfolio of previous projects that you can review. This will give you an idea of the company's style and the types of projects they have successfully completed.
Sustainable practices
A good landscaping company has sustainable Land practices, ensuring it is sustainable and eco-friendly. Water-wise irrigation, proper disposal or handling of green waste and water waste, and efficient use of fertilizer with consistency make the land an eco-friendly place. So, look for a landscaping industry that prioritizes these practices.
More so, ensure that the company you're considering offers the specific landscaping service you need. While some companies may only offer basic lawn care, others offer a wide range of services, including installation, and maintenance.
Licensing
Landscaping companies are heavily controlled in the majority of states. Before receiving an operating license, all landscape businesses must demonstrate that their staff members have received professional training and are certified.
Ask for documentation to prove the service provider's credentials and certifications beyond a reasonable doubt.
Are all commercial landscaping companies guaranteed?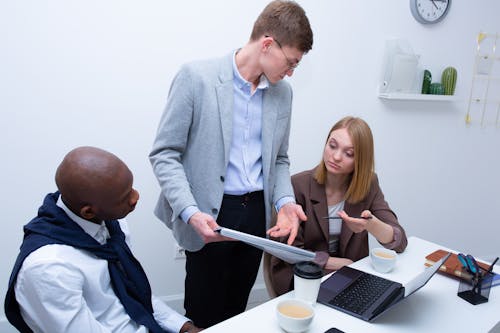 Most owners assume that different companies provide comparable services. When you make an informed decision of choosing a landscaping company, verify if the landscaping services offered by the company are what you want. Online reviews also provide a reliable confirmation of the services offered to previous customers.
Some landscaping companies focus on landscape project management, design, and refurbishment so, it is essential you hire a company whose expertise and area of specialization is in the service you require. Specialization guarantees that the service provider will give top-notch services.
How Much Does It Cost To Hire a Commercial Landscaping Contractor?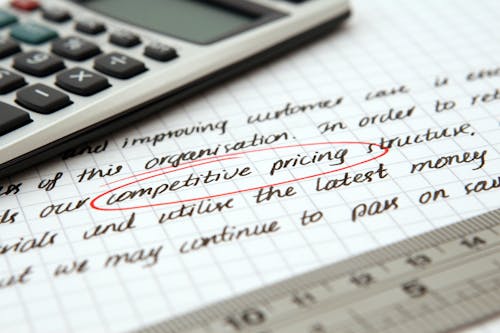 The cost of hiring commercial landscaping contractors can vary depending on a number of factors, including the size of the project, the type of work required, and the location.
In general, however, commercial landscape contractors charge by the hour or by the day. The average hourly rate for a commercial landscape contractor is between $50 and $100 per hour.
For smaller projects, such as lawn care or tree trimming, contractors may charge by the day. The average daily rate for a commercial landscape contractor is between $500 and $1,000 per day.
For larger projects, such as landscape design or sprinkler system installation, contractors typically charge by the project.
The average cost of a landscaping project is between $5,000 and $10,000. The average cost of a landscape installation project is between $10,000 and $20,000.
As you can see, the cost of hiring commercial landscape contractors can vary depending on a number of factors. When choosing a contractor, ensure to compare quotes from multiple providers to ensure you are getting the best value for your money.
Interviewing the right contractor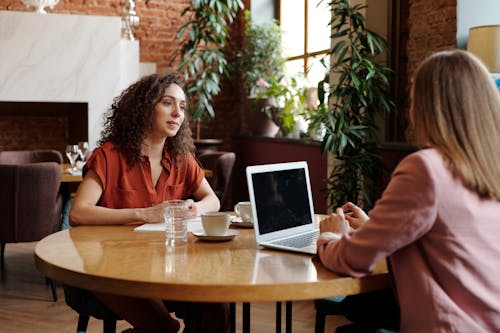 The most effective way to learn about the company is by having a one-on-one session. This allows you to see their resources firsthand and how Enthusiastic and aesthetic their services are. A one-on-one session provides an opportunity to get answers to specific questions and confirm you are taking your lawn maintenance in the right direction. This has become very easy nowadays because you can do it online.
You can learn more about how they manage landscape projects, settle disputes with business owners, interact with clients and determine the costs. Some companies also provide a free consultation so you can get a practical idea, talk about your worries and enquire about other stuff. 
Ask the landscape professional open-ended questions about the services. They ought to be covered by general liability insurance, which safeguards your home and property during accidents. They should also have a worker's compensation insurance which shields you from liability in the event that someone is wounded while gardening in your backyard.
Seasonality
The performance of your land in various seasons is something you should be well informed about when you hire a company for a job on your property. Landscaping is a seasonal project and the best company will give you a free estimate of the expectant performance of your land based on the season and the right choice of trees and plants.
The land has to be well primed for the plants of the next season so your lawn, whether outside the house or commercial, looks good standing in the season.
Fall is the time to tidy up, get rid of the leaves, and get the landscape ready for winter. Your plants can take a break under the blanket of snow provided by nature.
Massive cuts of certain plant parts should be made in the late winter; renewal pruning is more effective and affordable than completely replacing the plants and shrubs. It will get the plants ready for strong spring bloom.
Find landscape contractors
In Los Angeles, there are many commercial landscaping companies making it difficult to find the right one. In reality, a fast search for landscaping companies around will turn up dozens of choices.
You cannot, however, choose the first choice that presents itself to you because not all of these contractors will be excellent.
Therefore, it's ideal to start with a list of three to five contractors that you can then compare and carefully review for quality services.
Are all landscaping services professional?
The best landscape company is one that does not leave you with the need for any other landscaping experts. They do an excellent job.
Professional property managers check each and every portion of your commercial land and solve the problems. If the leaves are falling from trees, they will do their best to make the dead trees alive again.
Additionally, the equipment needs to be in a usable state. Many experts who run their own landscaping businesses can help you save money on landscape maintenance.
The Bottom Line
We hope that this article has been helpful in providing you with some key points to consider when choosing a commercial landscaping company. It is important to select a team that you can trust will handle commercial properties with care and create the look you are hoping for.